How can Safeguard my School help you?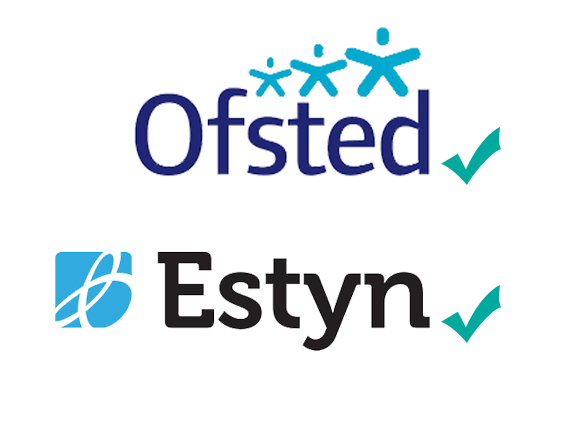 Meet safeguarding obligations
Helps your school to meet safeguarding obligations.

Provides clear auditable evidence for Ofsted/Estyn inspections

.

Encourages a positive safeguarding culture.
Quick Reports At Your Fingertips
Speedy, secure & simple recording of any safeguarding concern.

Powerful reporting tools deliver management reports for safeguarding leads, senior leaders, governing bodies, local authorities etc.
High–level data dashboards available for local

authorities & academy trusts.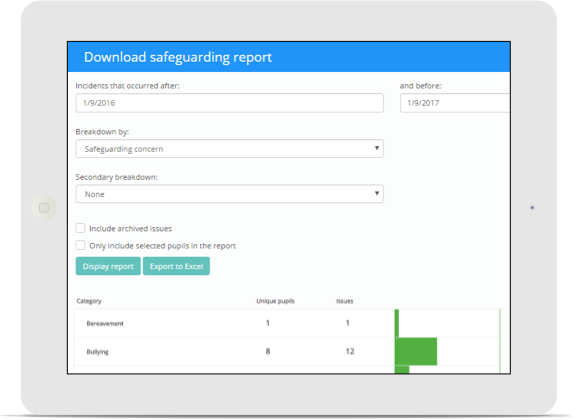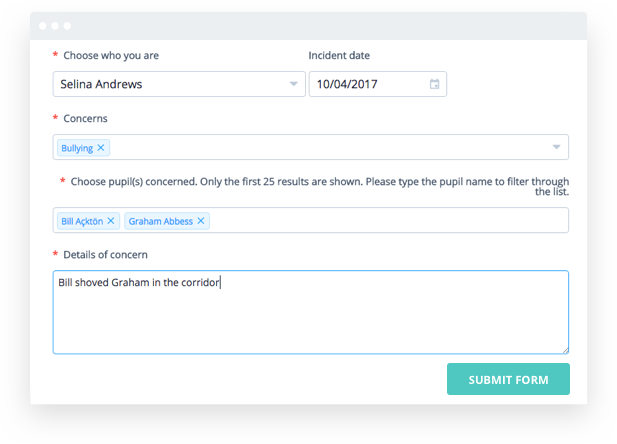 No Need for Paper – All your information in one place
Easy to use, no lengthy form-filling and the option to attach relevant

 files.
Options to involve the concern to a specific person/team yet still maintain confidentiality.
Reduce staff workload, paperwork and administration.
Members of staff from across school can add information allowing Safeguarding Leads to take appropriate follow up action.
Individual Safeguarding Profiles
Each pupil has their own individual safeguarding profile which neatly collates all safeguarding issues that are relevant to them. This means that it is easy to spot trends and patterns for each pupil and take the appropriate action.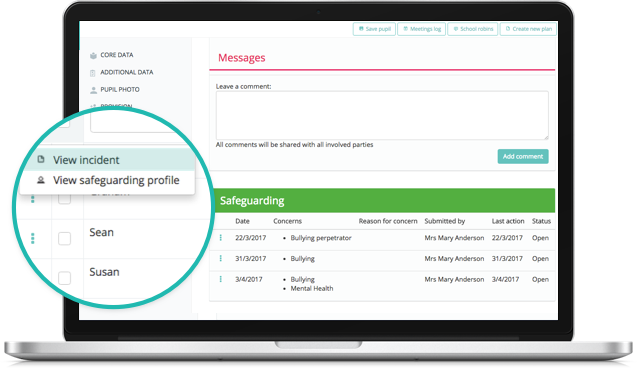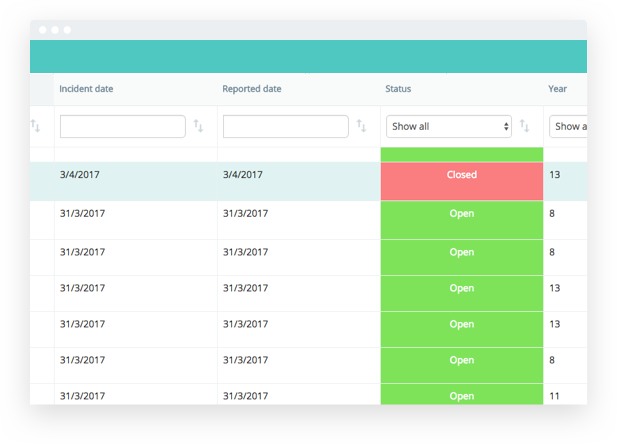 Chronology Building
The chronology around a student is built automatically and trends are much easier to notice than they would be on bits of paper.

Each safeguarding issue is timestamped and the ongoing management of the issue is neatly organised into a chronological safeguarding log.
Works Anywhere
Can be accessed securely from wherever you have an internet connection and will display across all devices including tablets and smartphones.

With Safeguard my School, busy staff can report concerns with a few clicks of a button even when at home or on the P.E. field.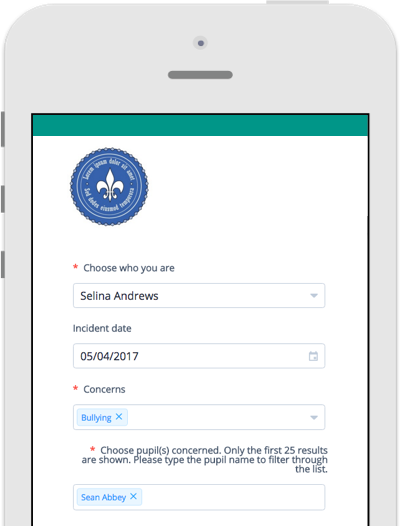 Designed by Teachers & Professionals
Safeguard my School is designed by Edukey Education, part of TES. Our product team have a combined experience of over 60 years of working in schools and we put this to good use when building our software.

Get Started with a Free Online Demo
For Safeguarding Leads who need to stay organised, track compliance with all current legislation's, standards & guidance, Safeguard my School is the software that reduces workload and frees up time to spend with pupils.
We would love to help in your school.